Executive Board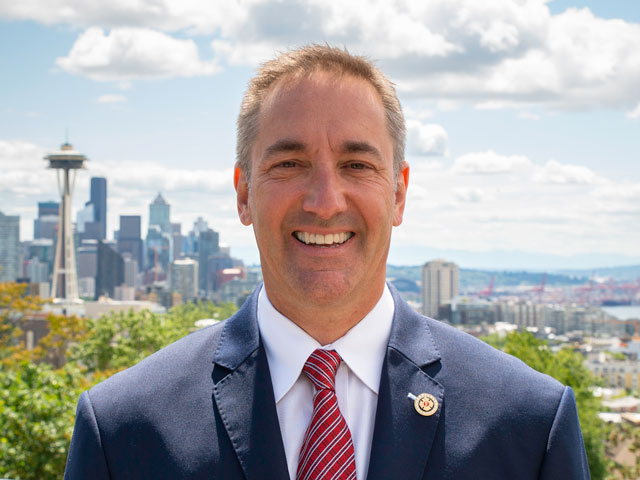 Lieutenant Kenny Stuart
President
Kenny has served as a Seattle Fire Fighter since 1996 and is a Lieutenant on Ladder Company 8 in Ballard.

Kenny is not only President of the Union, but he is also
co-chair of the Coalition of City Unions and a Director of the Executive Board of MLK Labor, serves as a board member for the Seattle Fire Fighters HealthCare Trust, the WSCFF MERP, the Seattle's Bravest Charity and the Fire Foundation.

Kenny holds a bachelor's degree from the University of Washington and lives in Ballard with his wife and two boys.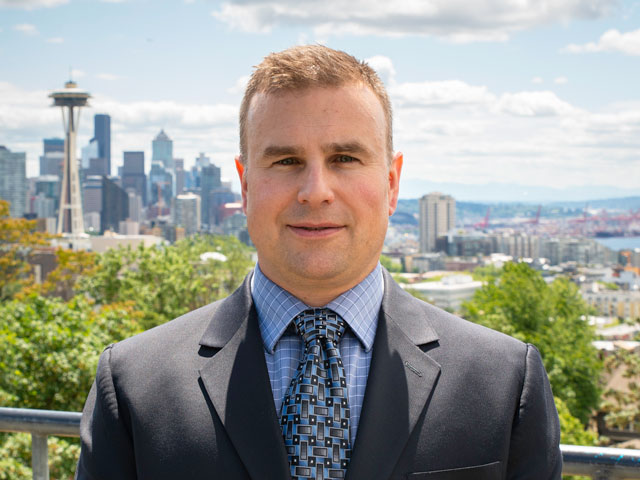 Jeff Miller
Vice President
Jeff is a 20-year Fire Fighter and proud member of Rescue Company 1 at Station 14 in SODO. Jeff's family settled in South Park in 1893, and he comes from a long line of Union members, including one grandfather who was a 50-year Union steel worker, another grandfather who was a Union machinist, his mother who was a proud Union member in the Seattle School District for many years, and his father who was a member of the mighty Teamsters.

Jeff was born, raised, and now lives in West Seattle. He is married to his high school sweetheart and together they have two boys.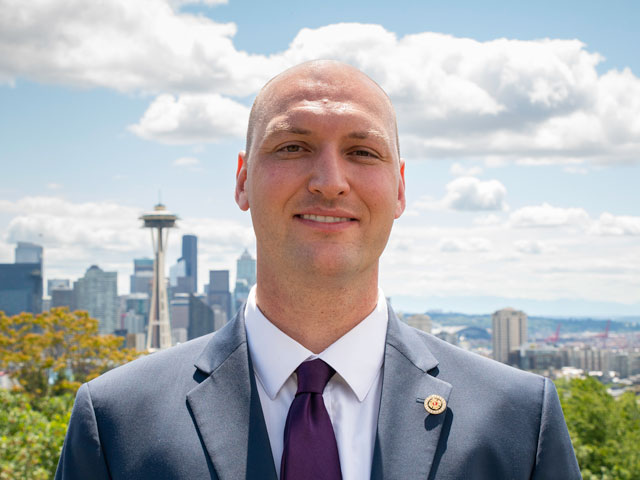 Liam Roney
Vice President
Liam joined the Seattle Fire Department in 2007 and has been on the Local 27 Executive Board since 2015.

Born and raised in Seattle, he now serves his childhood neighborhood as the D Shift tiller on Ladder 3.

He and his wife Veronica are the proud parents of four children.
Dennis Karl
Treasurer/Executive Secretary
Dennis joined the Seattle Fire Department in 2000. He has worked on E38, L5, and is currently assigned to E40/B in Wedgwood.

Dennis began his Union service as a Station Rep and was elected Local 27 Director in 2003. Since 2004, Dennis has served as Executive Secretary and Treasurer.

Prior to Dennis's fire fighter career, he worked as a water resource engineer in Columbus, Ohio, and served in Mali for two years with the United States Peace Corps.

Dennis earned his Engineering degree from SUNY-ESF in conjunction with Syracuse University. He currently lives in Edmonds with his wife Martha and their three children.
Dallas Baker
Director/ Benefits Officer
Dallas began his career in 1997 with the rest of the happy little huckleberries of recruit class 76.  After working most of his career on Engine 39 he became a medic in Battalion 3 where he retired from in 2022.

Even in retirement, Dallas is serving his second tenure as Director and has served as the Local 27 Benefits Director since 2010. Dallas also serves on the Department's Joint Safety Committee where he has served since 2000 and is the chair of the Seattle Fire Fighter's HealthCare Trust which he has sat on since 2008.

Dallas lives on Bainbridge Island with his beautiful wife and stays busy with the six daughters they have between them.   
Garth Stroyan
Director
Garth is born and raised in Seattle. He attended Western Washington University and joined the Seattle Fire Department in 1993. Originally he was assigned to Ladder 3 but was then assigned to Ladder 12 in 2002 where he is still currently a tiller operator.

Garth was previously the Station Representative for Station 28 since 2012 before joining the Executive Board as a Director in 2022.

Garth is also a proud piper in the Seattle Fire Fighters Pipes and Drums since 2006.

Garth has two grown children and lives in the beautiful city of Kent.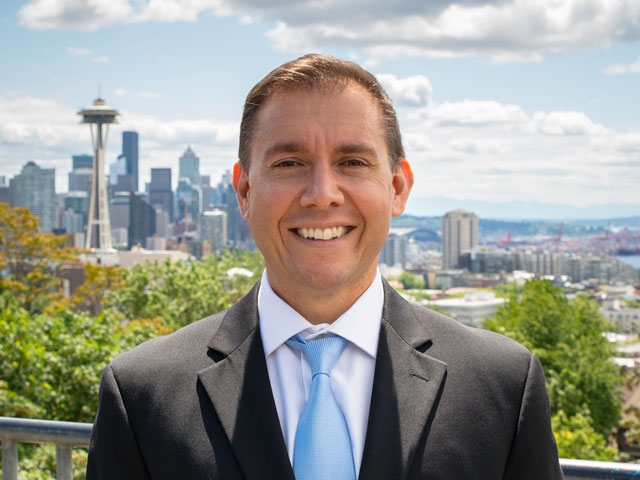 Lieutenant Ryan Ellis
Director
Ryan Ellis started his career with the Seattle Fire Department in 2001, hired from Recruit Class 84 and assigned to Engine 37. After working at a few different assignments, he settled in at Engine 33 as a driver. During this time, Ryan served as Local 27 Vice President (2004-2006) and then President (2006-2008). He began paramedic training in 2010 as part of Class 37 and was then assigned to Battalion 3, where he currently resides.

Ryan is currently a Director for Local 27 and has been proudly serving since 2015.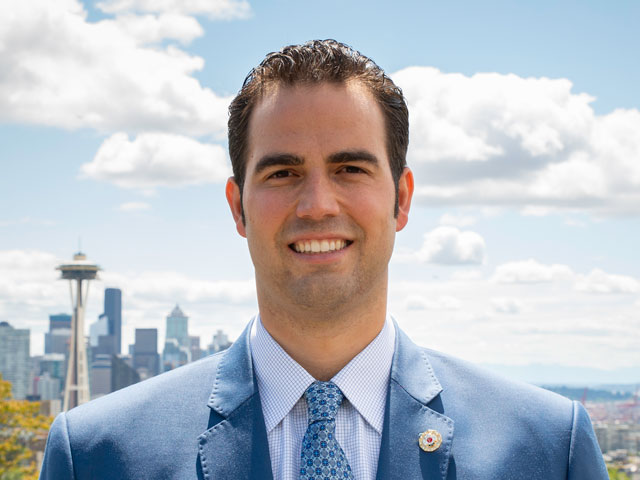 Lieutenant Tony Savelli
Director
Tony has been a proud member of the IAFF since 2009. He joined the Seattle Fire Department from Recruit Class 99, has served the neighborhoods of West Seattle and Belltown, and is currently with Ladder Company 9 in the U-District. Tony has served the members of Local 27 since 2014 as an elected member of the Seattle Fire Fighters HealthCare Trust, and later on the Local 27 Executive Board.

Tony lives in West Seattle with his lovely wife Nikki and their three small children, and is thankful for the support of his family to serve our Union. He enjoys spending time with his extended family, cooking, traveling, and exploring neighborhood parks with his kids.
Kyle Villeneuve
Director
Kyle joined the Executive Board in 2022 but has been with Seattle Fire Department since 2016. He has spent most of his career at Station 10, where he is currently assigned to Ladder 1 and is also a backup for Staff 10, which is Seattle Fire Departments staffing division within operations.

Kyle currently lives in Gig Harbor with his wife, Chloe, and their two Labrador Retrievers. In their free time, they enjoy traveling, spending time in and around the water, and hiking.






Local 27 Staff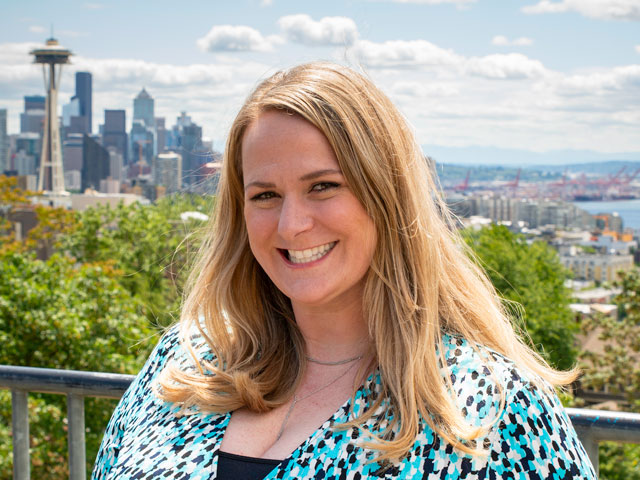 Joanna Kerber
Executive Assistant/Event Planner
Joanna joined Local 27 in September 2010 as an Executive Assistant to the President. She has absolutely enjoyed the past decade serving the members and the Executive Board. From planning events, making business meetings more enjoyable or just assisting the board with daily tasks, the Local 27 office has felt like home. She also finds joy helping with Seattle's Bravest Charity and Seattle Firefighters Pipes and Drums.

In her past career, Joanna owned a floating café on Lake Union, and planned events for the President of Central Washington University. She is currently a board member of the Professional Convention Management Association.

Joanna is happiest when she's with her husband Lee and their son enjoying new adventures together and traveling the world!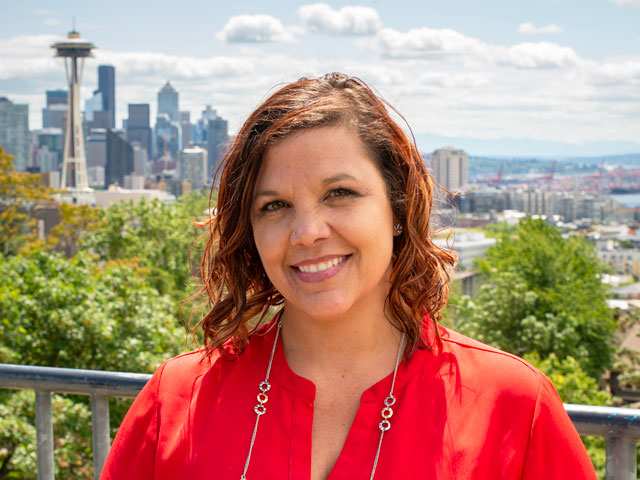 Opal Borts
Administrative Assistant
Opal has been part of the Local 27 family since January 2012. After several years of retail management, corporate and healthcare head hunting, and a small stint in the banking/investment world, she found a home with the Union assisting the Executive Board. Opal handles the daily tasks of communicating with members and the City, plans events and meetings, organizes charity fundraisers and events for the Seattle's Bravest Charity and the Seattle's Firefighters Pipes and Drums, and is the point of contact for all things regarding the Unions store.

When Opal's not running around the office, you can find her running around the trails or ball fields and spending time traveling with her friends and family.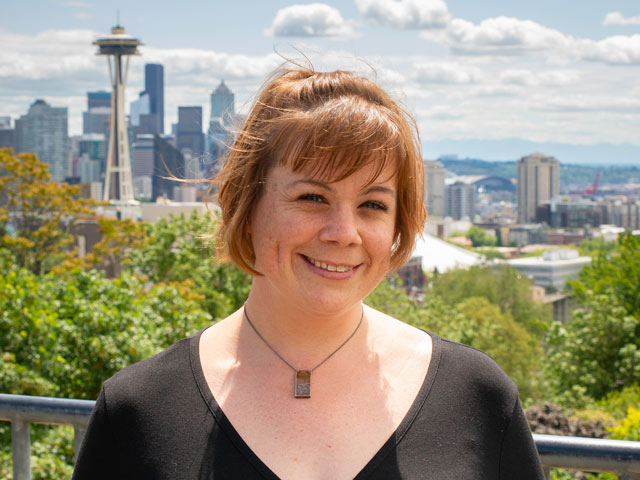 Tina Clere
Administrative Assistant
Tina joined the Local 27 administrative staff in 2017.

Growing up in a military family, she attended seven different schools before going to college in Portland.

Prior to working with Local 27, Tina worked in public health. She now lives in West Seattle with her husband and son, and the family loves to explore the beautiful Pacific Northwest.