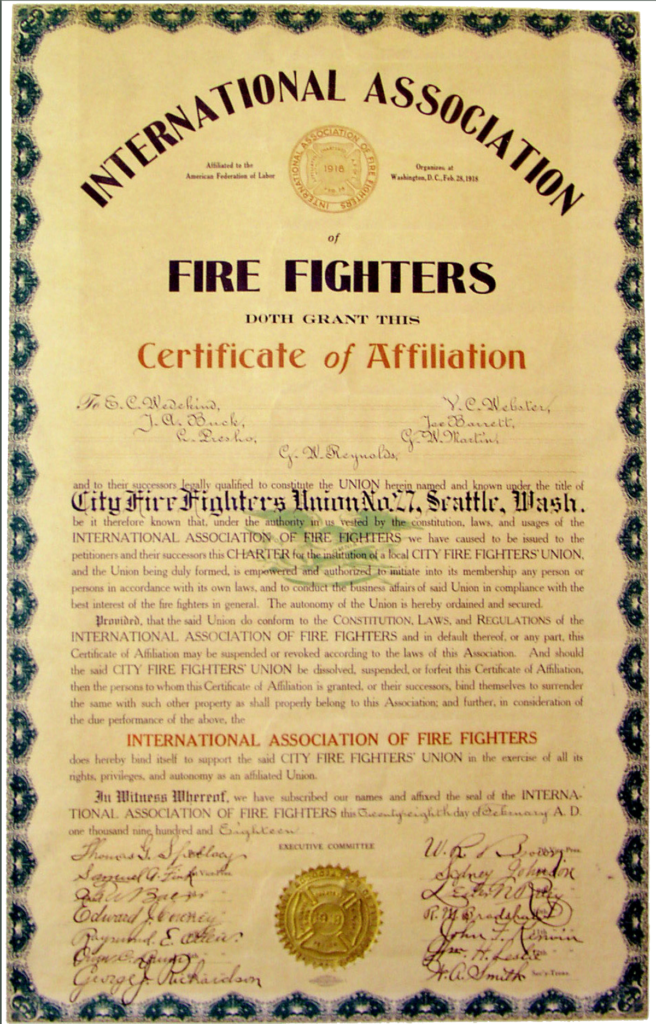 Seattle's public safety is our top priority!
Local 27 Political Engagement
The purpose of Local 27's political engagement is to support public safety and to maintain and improve the health, safety, and security of Fire Fighters.
Our Political Action Committee (PAC) evaluates and recommends specific candidates or ballot measures for endorsement to the General Membership of Local 27.
Local 27's top priority is keeping the men and women of the Seattle Fire Department safe. For that reason, we have been extremely involved in the electoral process for decades – supporting candidates for office at the local and state level who have demonstrated that they will make public safety and our Fire Fighters a top priority in their administration.
The Seattle Fire Fighters PAC is Non-Partisan and does not recommend candidates based on party affiliation, Democrat or Republican. We selectively support candidates and elected officials that share our priorities, support fire fighter issues, and/or may have a beneficial effect in maintaining and improving public safety and the health, safety, and security of Fire Fighters.
Candidates for Office
Seattle Fire Fighters appreciate and commend individuals who choose to run for elected office to serve the community. Fire Fighters value service to others and as public servants we recognize the commitment and sacrifice that accompanies such a choice.
Seattle Fire Fighters Union, IAFF Local 27 provides candidate questionnaires for those seeking office that identify the issues most important to Fire Fighters in order to understand each candidate's perspective on them.
They are available to download here:
After completing a questionnaire, candidates will have an opportunity to interview for our endorsement.
Communication or questions should be directed to (206) 285-1271 or [email protected].